Contact Details
AClass Academy of English
St. Catherine's High School,
11, Suffolk Road, Pembroke, PBK 1901, Malta - Europe
+356 21 374 588


AClass Academy of English is an English Language Centre which forms part of St. Catherine's High School. The school is located in Pembroke, a residential area of the island, it is close to the sea and the shops. Our school has several air-conditioned classrooms, and offers General and Intensive English Courses all year round. The centre is located on the ground floor of a large building enjoying lovely sea and country views.

Our central location is an added benefit for course participants as we are close to St Julian's and Sliema, two very popular attractions on the island. Every year students from around the world choose our centre to improve their English language skills.

What is it like at AClass Academy of English?
The school forms part of an established educational facility and all learners can benefit from academic support. We also have a friendly administration team on hand to guide you whether you wish to book cultural tours, sightseeing or even take a diving course after school!

Excellence in English Language Teaching!

Quite simply, we believe that brilliant teaching yields brilliant results. We hire excellent teaching staff and our feedback forms ensure that we listen to your needs.

The school is fully licensed by the ELT Council and the government of Malta. It is also an established Teacher Training Centre, welcoming International Teachers for courses and job shadowing opportunities in the main school.

Small Classes

At our centre we teach English to Adults, Young Learners and Teenagers. Join a class of a similar age and nationality for quality English tuition in a communicative environment. Our small groups guarantee plenty of attention from the teacher, in addition we offer up to date materials and encourage you to immerse yourself in the English language. We invite you to look at our facebook page which is regularly updated with photos of the school environment to get an idea of our teachers, students and learning environment.

Please view our  Facebook Page

Qualified and Experienced Teaching Staff
All teaching staff are fully licensed and in possession of specific EFL qualifications, as well as being creative, caring and experienced EFL instructors. As experts they are able to guide participants to communicate effectively in the English Language.

As a small organization, we also train our teaching staff to be able to adapt materials and concentrate on your individual needs; whether you need English for a new job, you are taking your IELTS or Cambridge examinations, or just need to use English every day – we will ensure your success.

Many of our teachers hold a First degree & CELTA or equivalent qualifications, and all are fully licensed by the ELT Council of Malta.
Why visit our school ? What are we like ? Take some time to read some of the things our students say about our school….

"The school is fantastic!" Doriana (Italy)

"I feel really happy with the experience, thanks to all the teachers." Luis (Venezuelan)

"I chose AClass to improve my English because I wanted to have a new experience after my time in Ireland, I found this Academy and the staff were really kind and friendly. Thank You!"
Ignacio (Spain)

"All of the family of Bystryk are back home and they contacted me to inform me that they are very happy and satisfied with their trip. They had a good time on Malta. Each member of the family got what he wanted. So, I want to thank you and your team for your help, support and quick response… We appreciate it a lot!" Katerina

"So many thanks to you and your school. Ivana and Angelika came home so happy, full of experiences and enthusiasm. I believe (from what they tell me) that everybody in Aclass is so cute and friendly …Thank you so much for everything."
Dagmar (Slovakia)

"The first time I met Rebecca and the team she was very friendly and available to explain how the school worked. I didn't find this empathy in other schools. Thank you for your lessons!"
Alessandra Adornetto (Italy)

"It has been a great experience for me and I have improved my level of English."
Maria Laura (Spain)

"Good location, good value!"
Vendula (Czech Republic)

"The school is beautiful!"
Federica (Italy)

"Grazie tutto bene e' stata una bellissima esperienza, grazie per le foto e scusa se non ti ho risposto prima.
Un forte abbraccio a tutti voi!" Concetta (Italy)

"Thank you so much for last week! I had such a good time with you in A-Class. Please pass on my thanks to Vanessa, Claire and Allison as well, they were very tolerant with me and we had many good talks." (Job Shadowing/Finland)

Excellent Language Teaching
Our team ensure rigorous standards are maintained through regular classroom observations by the Director of Studies, and the school is fully licensed by the ELT Council and government of Malta. As a result of our dedication to learning we are confident that lessons remain engaging, motivating and stimulating.

Please see the ELT Council page for more information ELT Council Site.
Directors and Administration
Greta Camenzuli
Greta is our Sales and Marketing Executive. She is a language enthusiast and speaks fluent Arabic & Italian. A lover of culture who suffers from a severe case of wanderlust, not to mention a chocolate addiction!
Julia Caruana
Administrative Executive Julia is on hand to help you with your accommodation bookings and airport transfers as well as organising activities for you during your stay. Julia loves dogs and kick boxing!
Juanita Midolo
Juanita is our Director of Operations and a general workaholic! She has a mind like a calculator and can can work figures in a flash! In her free time she is a full-time mum to two boisterous boys and Spikey the rabbit.
Rebecca Portelli
Rebecca is our Director of Studies who enjoys helping students and teachers with all academic matters. She also provides feedback and support to the teaching staff, develops professional training and manages your academic schedules. When off duty she loves reading to her daughter, cooking and swimming!
Teachers
Catherine Camilleri
Catherine Camilleri is an experienced teacher and trainer. Originally from Ireland, she has spent many years in Malta and now works as an English Language Teacher at Aclass Academy.
Teacher
Alan Marsh
Alan Marsh B.A., M.A., M.Ed. (ELT), Cambridge ESOL CELTA and DELTA is one of our Teacher Trainers. As well as leading teacher training courses he is the President of MATEFL (Malta Association of Teachers of English as a Foreign Language). Alan has over 30 years of classroom experience and is a wonderful mentor and tutor.
Teacher
Kay Cousins
Kay originally comes from the UK but has settled in Malta with her family and enjoys teaching English. In her free time she is also a swimming instructor!
Teacher
Joan Gouder
Joan is a friendly, experienced teacher with a heart of gold. Her classes are always engaged and focus on key speaking, grammar and listening skills. Joan enjoys teaching and travel!
Teacher
Vanessa Andersen
Vanessa teaches our International Courses, she is a highly qualified teacher with many years of experience in International Schools teaching both English and Mathematics.
Teacher
Alison Bird
Alison Bird is a British teacher experienced in EFL, Drama and Ballet. Alison has taught our International Foundation Course for one year preparing students for entry into English speaking schools. She is currently studying for her Masters degree!
Teacher
Claire Borg
Claire is an experienced teacher of English, with over 15 years of teaching and language instruction her classes make use of technology, and she enjoys a creative approach to teaching and learning.
Teacher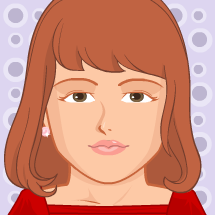 Rebecca Camenzuli
As an experienced primary school teacher Rebecca works with us during the summer months. She is responsible for the young learner groups – teaching literacy, reading, writing and speaking to our younger learners. Rebecca is a creative, dynamic teacher who uses interactive whiteboards in all her lessons to engage students.
Teacher